Summary
Anil Kumble took the right decision, says Mohammad AzharuddinThough saddened by the way things turned out, Azharuddin feels that Kumble's decision was the best possible outcome.
News 09 Aug 2017, 22:31 IST Kumble had resigned as Indian head coach following a difference of opinion with skipper Virat KohliWhat's the story?Former Indian skipper Mohammad Azharuddin offered his sympathy to former Indian head coach Anil Kumble who was forced to step down from his post in June 2017, following differences of opinion with skipper Virat Kohli.Azhar, however, feels that Kumble did the right thing by avoiding a confrontational approach and keeping his dignity intact.
I think he took the right decision," Azharuddin said.The 54-year-old, whose playing career was brought to an end by the match-fixing scandal that rocked Indian cricket in the early 2000s, also had his say on the recent decision of the Kerala High Court to overturn the ban imposed by the BCCI on S Sreesanth for his alleged role in the 2013 spot fixing scandal.
Kumble stepped down immediately after the end of the tournament after the BCCI had conveyed to the spin legend that Kohli had expressed reservations about his style of coaching.The detailsHaving played together with Kumble for a long time in his career as captain of the side, Azharuddin defended the spinner's credentials whilst expressing his disappointment with the way things turned out for India's leading wicket-taker in Tests.Azharuddin, who is awaiting a favourable decision from the BCCI regarding his pending dues following the life-ban imposed on him in 2000, however, refused to blame the cricket board for the way they handled the Kohli-Kumble row and feels that Kumble moving away was the best possible solution.Extra Cover: Kohli need not show his aggression every time, says Arjuna RanatungaWhat's next?After the Andhra Pradesh High Court had quashed the life ban imposed by the BCCI on Azhar almost five years back, he is confident that the decision on the dues payable to him since 2000 will be made at the upcoming meeting of the Committee of Administrators (CoA).
He also expects the BCCI to respect the decision by the Kerala High Court to overturn S Sreesanth's ban but admitted that the fast bowler will have to work really hard on his fitness and performances to work his way back up the ladder.Author's takeWhile the acrimonious manner in which Kumble's reign as head coach of the Indian cricket team came to an end was something which could have handled better, the general consensus has been that Kumble did the right thing by stepping down.Azharuddin's words make sense in this regard and whatever the pros and cons of the move may be in the long run, there is little doubt that it was the right thing to do at the time.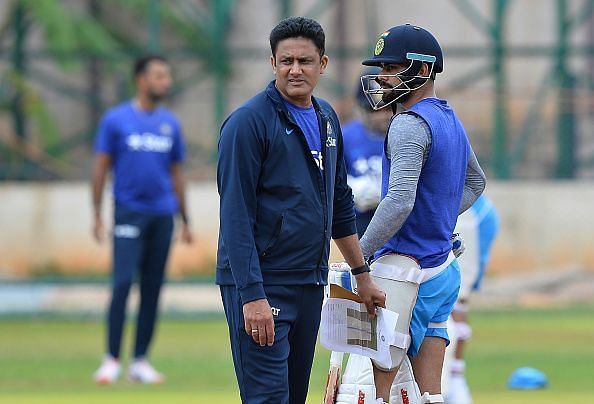 Read more…