Summary
Former South Africa cricketer Jonty Rhodes today said Sachin Tendulkar and current India captain Virat Kohli were both great in their own way and it was wrong to compare the duo.
Tendulkar is Tendulkar and Virat (Kohli) is Virat," he said at a function organised by Velammal Vidyalaya here to felicitate the school's achievers in the field of sports.
Asked if Kohli could break Tendulkar's records, he said, "Tendulkar started at the age of 16 and played till the age of nearly 40, for almost 24 years and set several benchmarks.
To a question if the future of Test cricket was at stake, Rhodes said, "In my opinion it is not Test cricket, but 50- overs cricket that is in trouble.
In reality, 50-over cricket is in trouble," Rhodes added.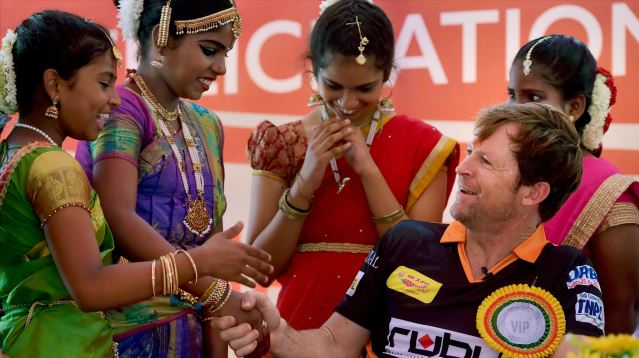 Read more…