Summary
Chinaman Kuldeep Yadav is hoping his hard work will be rewarded with a place in the playing eleven for the third Test against Sri Lanka as he competes with Axar Patel, who is a like-for-like replacement for the suspended Ravindra Jadeja.
If it happens, this will be his second Test, after Yadav took the cricket world by storm on his debut in Dharamsala.
Life has "definitely changed" for the 22-year-old spinner as he has been preferred as the third-choice spinner by the Indian team management given his near miss for the Champions Trophy squad and his ODI debut in the West Indies thereafter.
Talking about his Test debut, Yadav recalled: "In my head I wasn't thinking who I am playing against, whether Australia or New Zealand, I was only thinking about taking as many wickets as possible.
But playing sweep also means a lot of chances for bowlers, so if you plan even a little about them it becomes very helpful," Yadav signed off.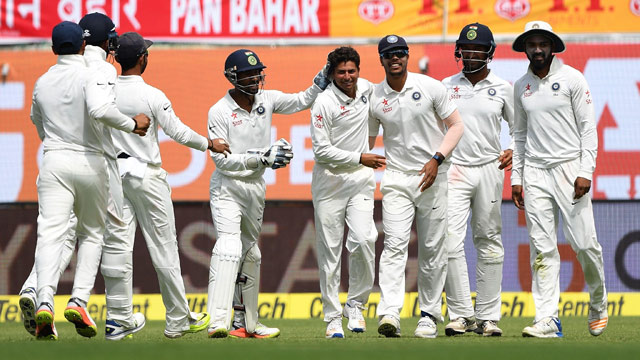 Read more…