Indian Express – By: Express Web Desk |
Published:August 21, 2017 12:37 Jhulan Goswami'sWorld Cup semifinal winning jersey will now adorn the walls ofFanattic Sports Museum.

Summary
By: Express Web Desk | Published:August 21, 2017 12:37 Jhulan Goswami'sWorld Cup semifinal winning jersey will now adorn the walls ofFanattic Sports Museum.
(Source: AP)Indian bowler Jhulan Goswami's World Cup 2017 semi-final jersey would be put on the walls of Fanattic Sports Museum.
The Mithali Raj-led side marched their way into the final of the World Cup after beating Australia in semi-final match and the fast bowler said "a lot of memory is attached with this jersey."
While they made a berth into the final of a women's World Cup for the second time, unfortunately India lost the final at the hands of England.
But, a stunning collapse which saw them lose seven wickets for 28 runs and were bowled out for 219 in 48.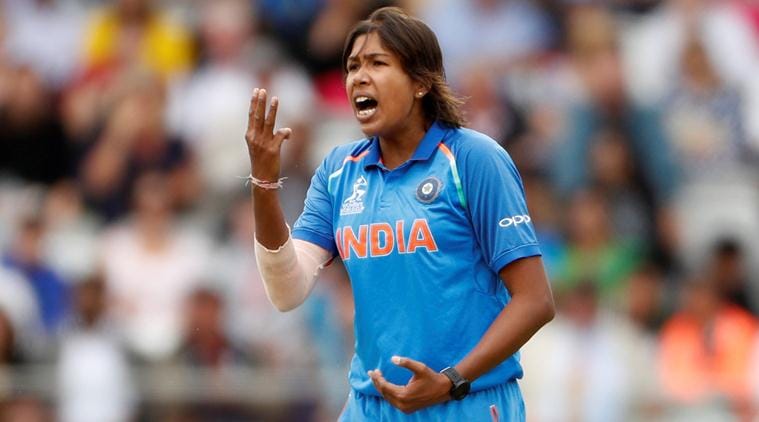 Read more…