BBC.com – We thought they might struggle.

Summary
It is natural to compare the current side, who have not won a Test in England since 2000, with great West Indies teams of the past.
Shivnarine Chanderpaul, West Indies' most experienced player with 164 Test caps, retired from international cricket in 2016 and is playing for Lancashire, only 90 miles from the scene of the first-Test hammering.
Mohammed, who has covered West Indies cricket since 1987, told BBC Sport: "The West Indies players may be getting a false sense of security from the flat, dead pitches in their home country."
Vaughan is among those saddened by the decline of West Indies, but England coach Trevor Bayliss said: "West Indies are going through a rough time but 20, 40, 60 years ago there were other teams that were going through rough periods."
"West Indies cricket is deeply admired and respected in England because of the impact of those great players," said Mohammed.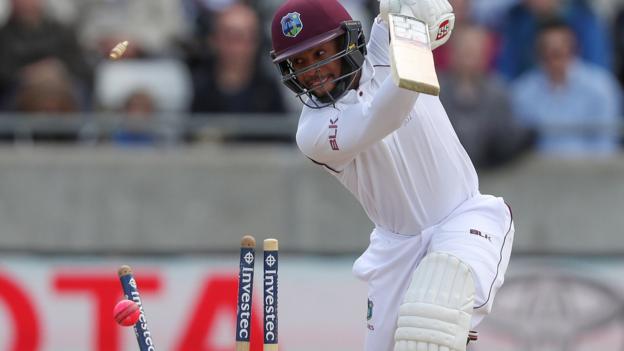 Read more…