Sportskeeda – India U19 best in the world, says coach WV Raman
The Indian youngsters are favourites to win the U19 World Cup according to the former cricketer
News 21 Aug 2017, 11:33 IST
 The Indian U-19 teamWhat's the story?

Summary
India U19 best in the world, says coach WV RamanThe Indian youngsters are favourites to win the U19 World Cup according to the former cricketerNews 21 Aug 2017, 11:33 IST  The Indian U-19 teamWhat's the story?
Former India batsman WV Raman, insists that the team is the best in the world in its age group.The former India cricketer was the coach of the youth team and, in an interview to TOI, heaped praises on his youngsters.
In case you didn't knowThe U19 World Cup begins in less than 6 months and Raman, who is also a batting coach at the National Cricket Academy in Bengaluru, believes that the Indian youngsters are more than prepared to win it.
The detailsThe fact that most of the youngsters start playing for the U16 side or zonal teams makes them develop their skills at a very early age and it is for this reason Raman thinks that they are far superior from the rest of their age group.
Raman adds that the youngster has the ability to get runs quickly and will be able to do it more consistently as time goes by.What's next?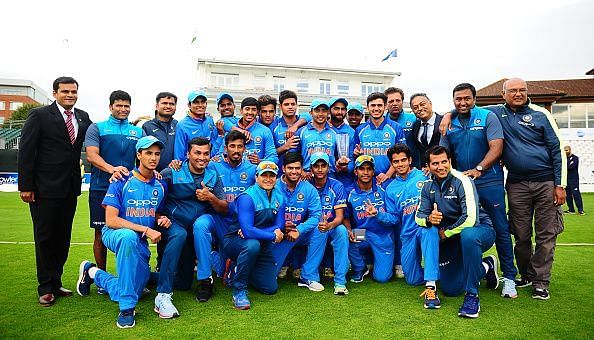 Read more…