Sportskeeda – Sri Lanka vs India 2017: One-off T20I, 5 talking points
India completed a flawless Sri Lankan tour with yet another victory.

Summary
Sri Lanka vs India 2017: One-off T20I, 5 talking pointsIndia completed a flawless Sri Lankan tour with yet another victory.
Top 5 / Top 10 06 Sep 2017, 23:56 IST Kohli's sensational form paved the way for yet another series win for the IndiansVirat Kohli-led India cruised to another comfortable victory in the one-off T20 against their unfortunate rivals, chasing down 171 in the final over of the game.
Despite the game heading to the final over, India barely lost their grip on the contest.
Kohli and Manish Pandey put on 119 for the third wicket that helped India chase down a slightly challenging total.
Kohli and Pandey then joined hands and led India to a comfortable victory.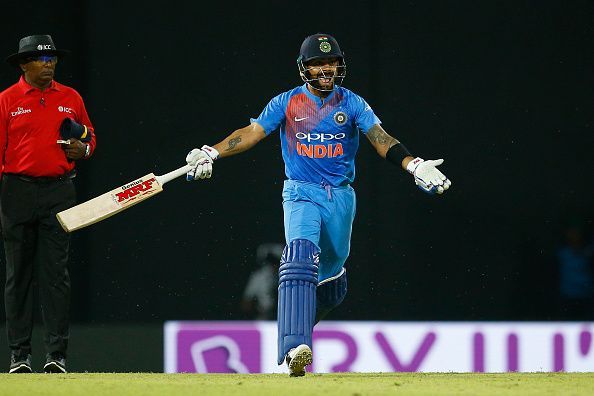 Read more…