Indian Express – By: Express Web Desk |
Updated: November 5, 2017 6:33 Kapil Dev and MS Dhoni are the two Indian captains to lift World Cup title.

Summary
By: Express Web Desk | Updated: November 5, 2017 6:33 Kapil Dev and MS Dhoni are the two Indian captains to lift World Cup title.
(Source: BCCI)Kapil Dev, 1983 World Cup winning captain, credits Sachin Tendulkar, Virender Sehwag and MS Dhoni's contribution in changing the face of Indian cricket.
After defeating star-studded West Indies, Dev and his teammates etched their names in the history of Indian cricket.
The 58-year old all-rounder heaped praises for the current Indian cricket team whom despite crisis situation at the Board of Control for Cricket in India (BCCI) over the Lodha Panel reforms.
Indian team is once again dominating world cricket in every format of the game.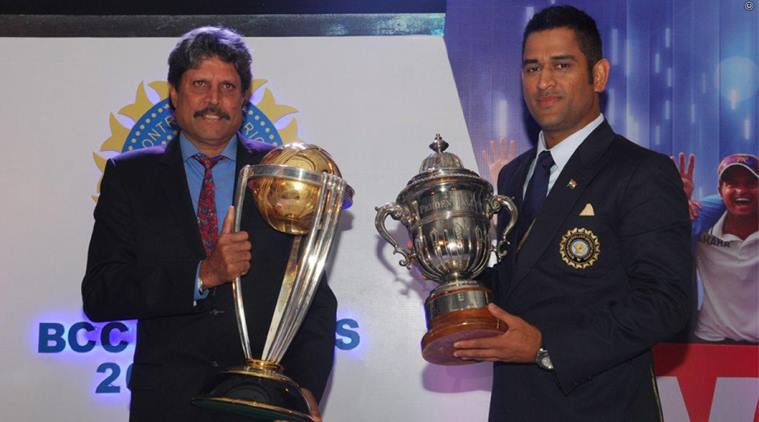 Read more…