The Tribune – India – SportPosted at: Nov 7, 2017, 2:06 AM; last updated: Nov 7, 2017, 2:06 AM (IST)Fiery Starc fires Ashes warning with hat-trickMitchell Starc finished with 4/56 from 20 overs.

Summary
FileSydney, November 6Australia's pace spearhead Mitchell Starc sent a warning to England's batsmen with a hat-trick for New South Wales in a Sheffield Shield match in Sydney.
Starc finished with 4/56 from 20 overs to go with his career-best haul of 8/73 against South Australia at Adelaide Oval late last month.
It capped an impressive domestic match for Australia's two Test strike bowlers — Starc and Josh Hazlewood.
— AFPAnderson open to England's vacant vice-captaincyPace spearhead James Anderson said he was open to replacing suspended Ben Stokes as England vice-captain for the coming Ashes Test series.
Want clarity on 'complicated' Stokes situation: StraussThe uncertainty surrounding the fate of suspended all-rounder Ben Stokes is hampering England's preparations for the upcoming Ashes series in Australia, former skipper Andrew Strauss has said.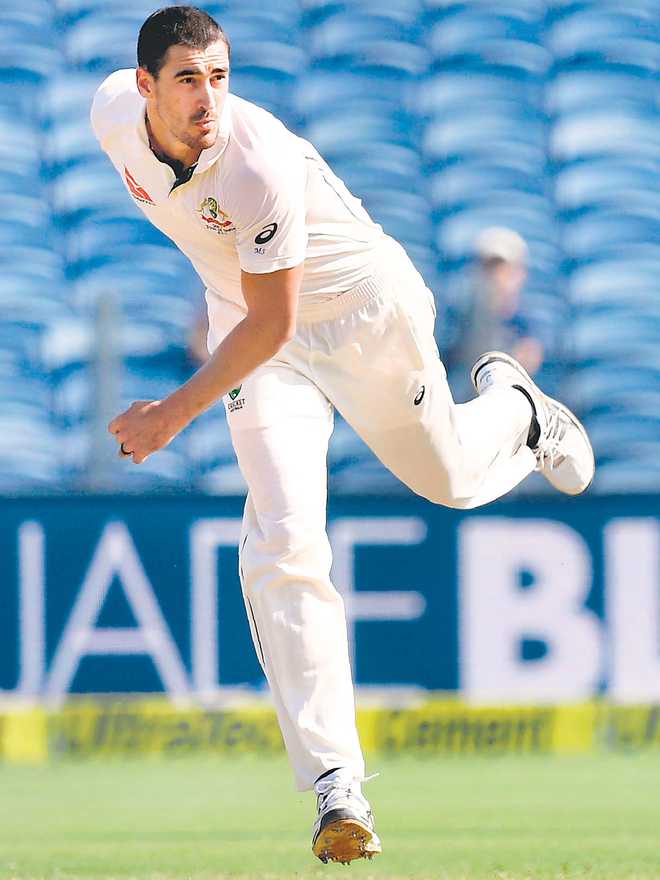 Read more…