Rediff – 'We are asking a lot from the cricketers.'
IMAGE: Mumbai Indians fast bowler Jasprit Bumrah celebrates Pune Supergiant star Mahendra Singh Dhoni's wicket in the IPL final, May 22, 2017.

Summary
The unexpected success of the first T20 World championship in South Africa ten years ago was quickly followed by the triumph of the Indian Premiership League with its tipped hat to Kerry Packer's World Series of Cricket and assorted sporting leagues like the EPL/NFL.
But the almost relentless march of T20 competitions came to an abrupt halt when Cricket South Africa's plan to launch a league this month was scuppered after a major sponsor pulled out.
The proliferation of T20 leagues — not a month passes without some league or the other being contested in a province of the dominion of cricket — in addition to the T20 encounters tagged on to every bilateral series may accelerate the Fatigue Factor with this format of the game.
The sheer number of T20 games with its almost predictable outcomes — how many IPL games this past season were humdingers?
Chatting with Shekhar Gupta on the editor's Walk The Talk programme on NDTV two years ago, Gideon Haigh — widely acknowledged as the finest cricket writer of this age — argued that T20 cricket would head in a different direction from the rest of the game.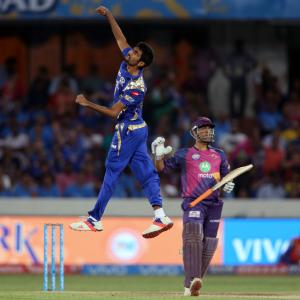 Read more…