Sportskeeda – Watch: Sri Lanka unveil a right-handed version of Paul Adams in U-19 Asia Cup
Kevin Koththigoda's bowling action is eerily similar to Adams' trademark frog in a blender.

Summary
Watch: Sri Lanka unveil a right-handed version of Paul Adams in U-19 Asia CupKevin Koththigoda's bowling action is eerily similar to Adams' trademark frog in a blender.
Video 13 Nov 2017, 23:27 IST Kevin Koththigoda's bowling action is a carbon copy of Paul Adams' exotic oneSri Lanka's tradition of producing mystery spinners is set to continue for the foreseeable future as well.
The island nation has unearthed a right-handed version of South Africa's chinaman exponent Paul Adams.During the ongoing edition of the ACC U-19 Asia Cup in Malaysia, Sri Lanka unveiled a promising talent with a bowling action eerily reminiscent of Adams.
Also Read: Thrilled to have Rahul Dravid's support, Nepal coach exults after beating India in U-19 Asia CupWith his exotic bowling action, Koththigoda created an instant impression during Sri Lanka's Group B clash against Afghanistan.
In the game at Bayuemas Oval, Koththigoda sent down eight tidy overs and picked up a wicket to help his team defend a paltry total of 196 on a surface conducive for spin.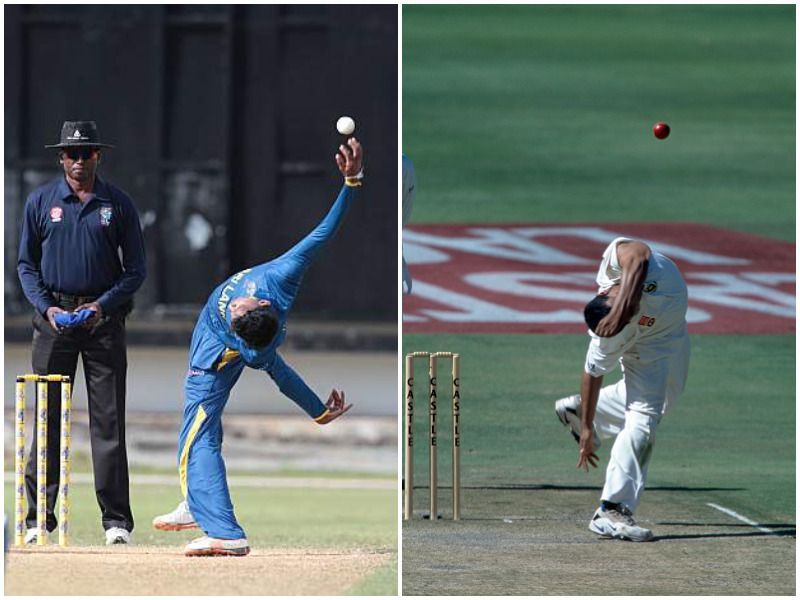 Read more…