Indian Express – By: Express Web Desk | Kolkata |
Published:November 14, 2017 10:00 India cricket team commence the Sri Lanka series with the first Test at the Eden Gardens starting November 16.

Summary
By: Express Web Desk | Kolkata | Published:November 14, 2017 10:00 India cricket team commence the Sri Lanka series with the first Test at the Eden Gardens starting November 16.
(Source: PTI)Former India captain Mohammad Azharuddin feels upcoming home series against visiting Sri Lanka will be a challenge but the Indian cricket team's real test will be when they tour South Africa.
India host Sri Lanka for three Tests, three ODIs and T20Is before they commence the two-month long tour of South Africa.
"The Sri Lanka series will be challenging but India's real test will be against South Africa," he told reporters on the sidelines of the inaugural Jagmohan Dalmiya Conclave in Kolkata.
India commence the three-Test series against Sri Lanka on November 16 and the rubber will culminate with the final Test in Delhi starting December 2, 2017.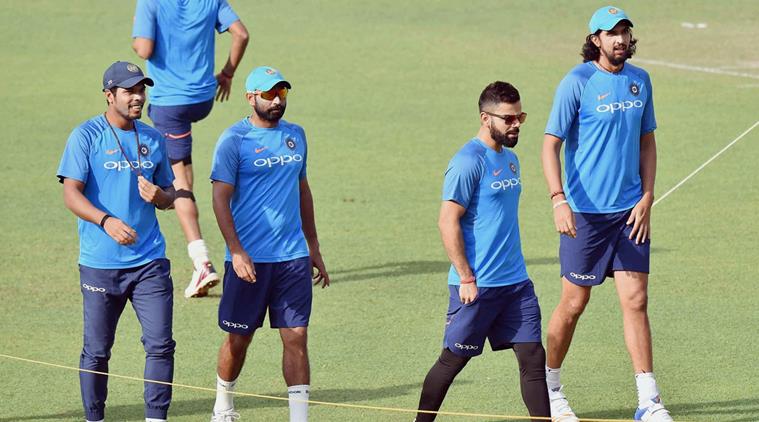 Read more…