The Guardian – There have been bigger gambles in Ashes history and there have been worse outcomes.

Summary
But the decision to put Australia in at Adelaide, the first time England have done so here since the ill-fated decision of Bob Willis on the 1982-83 tour, did not look so good after the 81 overs that were bowled on Saturday.
The decision to put the opposition into bat had much more logic than in 1982 – after all, Australia have won both day/night matches here batting second – but the end product was grim for Joe Root.
Australia were cruising when Warner nibbled at Woakes and for the first time in 84 overs in this series an English bowler had taken a wicket.
His first ball was full in length and beat the inside edge of Smith's bat; then it flicked the batsman's left pad before disturbing the stumps; the bails lit up magically and Overton had his first Test wicket, the first taken for England by a Somerset bowler since Richard Johnson had Kumar Sangakkara lbw on Sunday's date in 2003.
Still, there was no clatter of wickets in the darkness, which might suggest that upon this surface the ball is not darting around as much in previous years – we will know more when we see Australia bowling.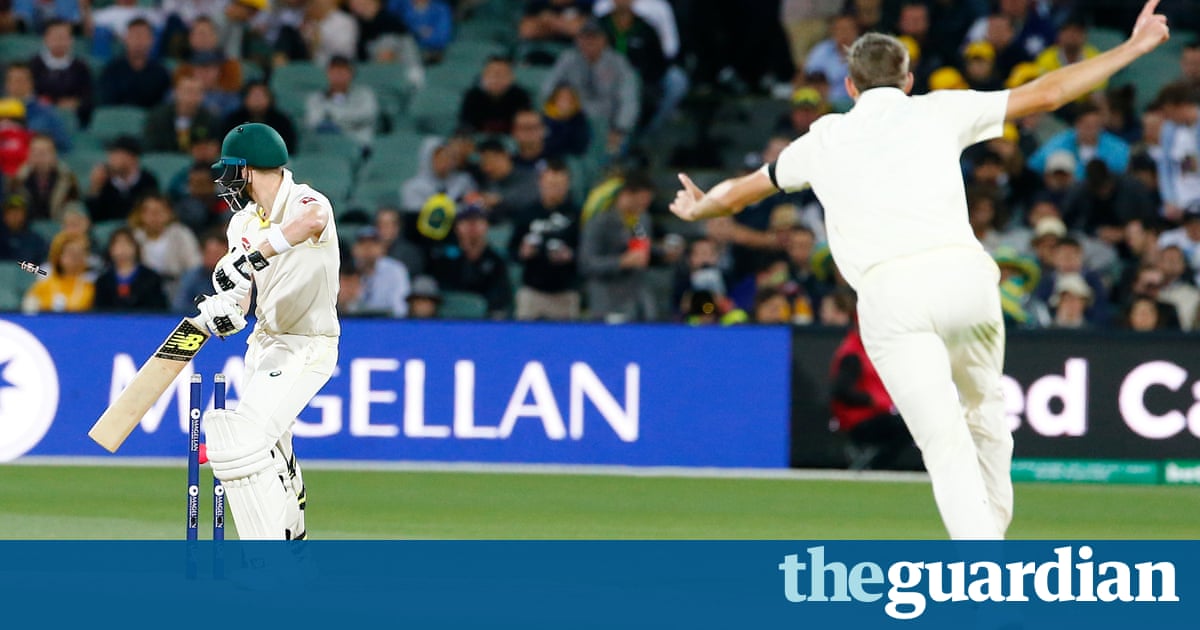 Read more…