9 News – Stepping inside the place that creates the soundtrack of your summer is a once-in-a-lifetime opportunity.

Summary
So being asked to go behind-the scenes into the Channel 9 commentary box for an A Current Affair assignment is about as good as it gets.
Mark 'Tubby' Taylor was part of the Channel 9 commentary team when comedian Billy Birmingham was releasing his famous The 12th Man albums, re-creating what life might be like behind the mic.
"We listened (to the CD's) around the corner from the commentary box because we thought we better not let Richie hear this and we were all in fits of laughter," Taylor recalls.
Now Taylor is one of the elders of the commentary team, according to new recruit Michael Clarke.
"Unfortunately Mark Taylor is not one of those good people but we have just got to put up with Mark Taylor in this box.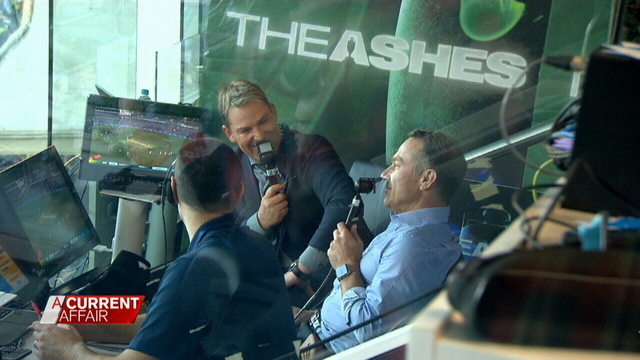 Read more…