Rediff – Smith is clearly rooting for his team but will not predict the result of the series
Former captain Graeme Smith feels South Africa's 'powerful' bowling attack will put the Indian batting line-up under serious pressure in the upcoming Test series, starting January 5 in Cape Town.

Summary
Smith is clearly rooting for his team but will not predict the result of the seriesFormer captain Graeme Smith feels South Africa's 'powerful' bowling attack will put the Indian batting line-up under serious pressure in the upcoming Test series, starting January 5 in Cape Town.
"Up in Pretoria (second Test) and Johannesburg (third), it is going to be the biggest challenge for the Indian team," added Smith, one of South Africa's greatest captains who led his team to a 1-0 victory at home against India four years ago.
Smith is expectedly backing a 'strong' South Africa to maintain their unbeaten run against India at home and says the visitors only have a chance if they score big runs and the 'talked about' pace attack delivers while bowling long spells.
Captain Kohli, Murali Vijay, Cheteshwar Pujara and Ajinkya Rahane were amongst runs the last time India toured South Africa while Rohit Sharma and Shikhar Dhawan struggled.
If they can go on to have a 2018 where they win in South Africa, England and Australia, that will put this Indian team in an iconic place," Smith signed off.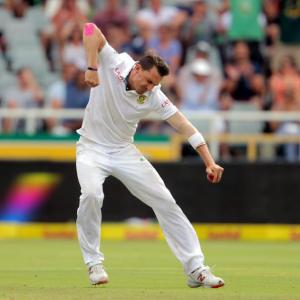 Read more…