Rediff – 'What is true khadoos?

Summary
'For instance, the story of Sunil Gavaskar batting left handed to counter the left-arm spin of Raghuram Bhat and salvaging a draw in the 1981-1982 Ranji Trophy semi-finals.
What I've just talked about — a kind word from Mr Sardesai, the 'advice' and 'feedback' he gave many a cricketer and the stories I heard about him forms the central inspiration of my talk this evening about Cricket's Great Oral Tradition.
Coaches, former players, seniors would tell us stories about cricketers they had played alongside and cricket matches which they had played in, which helped us understand and appreciate the game better.
Mr Tarapore told me stories about why cricket was called 'The Gentlemen's Game' and instilled in me the values that would help me always try to uphold this ethical gold standard.
Another story that I remember Keki Sir telling me was about what happened when a 20-something young man, from my part of the country, made his Test debut for India.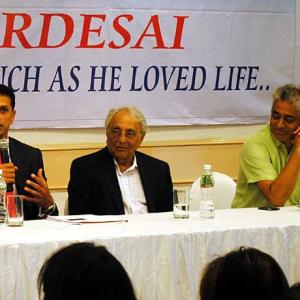 Read more…