BBC UK – Image copyright
Yorkshire Cricket Club
Image caption
Dave Callaghan (right and pictured with former umpire Dickie Bird) was a "very special person" in cricket in Yorkshire
The man who was widely regarded as the voice of cricket in Yorkshire has died, it has been announced.

Summary
Image copyright Yorkshire Cricket Club Image caption Dave Callaghan (right and pictured with former umpire Dickie Bird) was a "very special person" in cricket in Yorkshire The man who was widely regarded as the voice of cricket in Yorkshire has died, it has been announced.
He was a "much loved-personality" and "held in the highest regard by players, staff and supporters alike", Yorkshire Cricket Club (YCC) said.
But he was principally "considered by many as the voice of Yorkshire Cricket", YCC said.
"Dave's passion for Yorkshire cricket was unparalleled and his commentary will forever be associated with some of the greatest moments in our modern history," the club said in a statement.
Mark Arthur, the club's chief executive, said: "Dave was a very special person who loved Yorkshire County Cricket Club.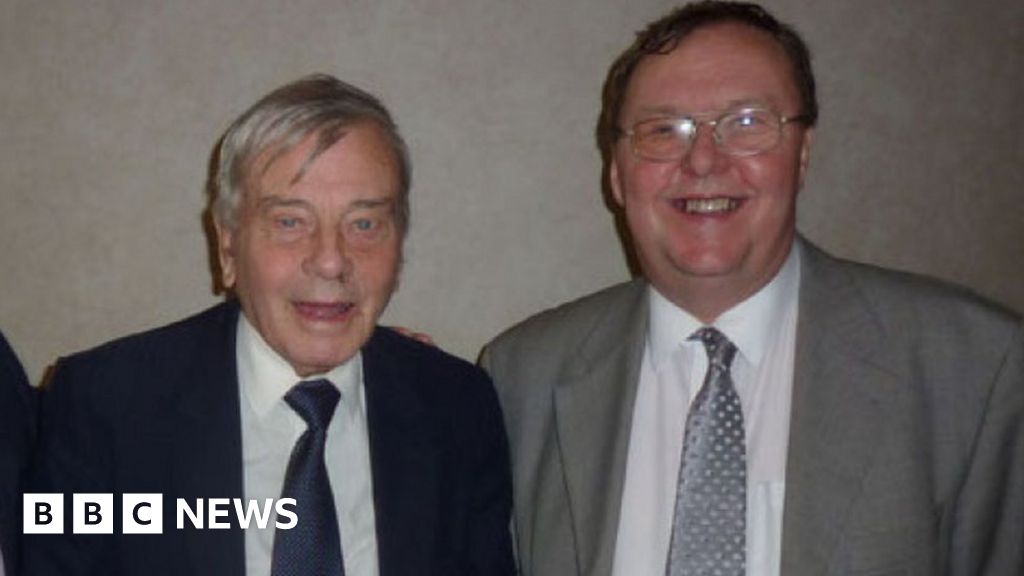 Read more…