Rediff – 'It feels good that all the attention is on me'
'All the good karma and good things I have done over the years helped me hit that six'
Dinesh Karthik has become the toast of the nation with his 8-ball-29 against Bangladesh in the tri-series final but he still feels like a 'student in an University where Mahendra Singh Dhoni is a topper', when it comes to the tag of a best finisher.

Summary
'It feels good that all the attention is on me"All the good karma and good things I have done over the years helped me hit that six'Dinesh Karthik has become the toast of the nation with his 8-ball-29 against Bangladesh in the tri-series final but he still feels like a 'student in an University where Mahendra Singh Dhoni is a topper', when it comes to the tag of a best finisher.
Interestingly, Karthik made his international debut in September 2004 during Champions Trophy in England, three months before Dhoni's debut against Bangladesh in a bilateral series in December.
In the next 14 years, Dhoni became India's most successful captain and one of its greatest limited overs exponent while Karthik struggled in the fringes, waiting for his chances.
Having been around for a decade and a half, Karthik is finally enjoying his time under spotlight, something he has so richly deserved.
Karthik also said the time spent with Mumbai cricketer Abhishek Nayar over the years had helped him strengthen the mental aspect of his game.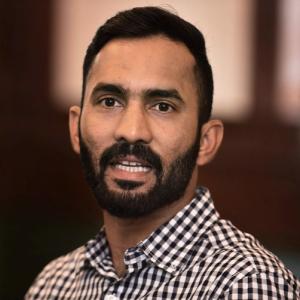 Read more…