Times of India – CHENNAI: Ravindra Jadeja ducked when a shoe came flying at him at long-off on Tuesday night.

Summary
Outside the Chepauk stadium, a police officer's reflex wasn't as good: He took apunch from a Cauvery protestor and fell.
The police said they arrested and later released 780 protesters.
Some of the protesters who had got into the stadium posing as cricket fans held aloft banners and raised slogans.
As police were trying to stop the protestors from breaking the barricades, a few of them got into fisticuff with policemen.
Pallavaram police constable Senthil was injured.Political parties, film stars and some fringe groups have been demanding postponement or cancellation of IPL matches in Chennai till the Cauvery dispute was settled.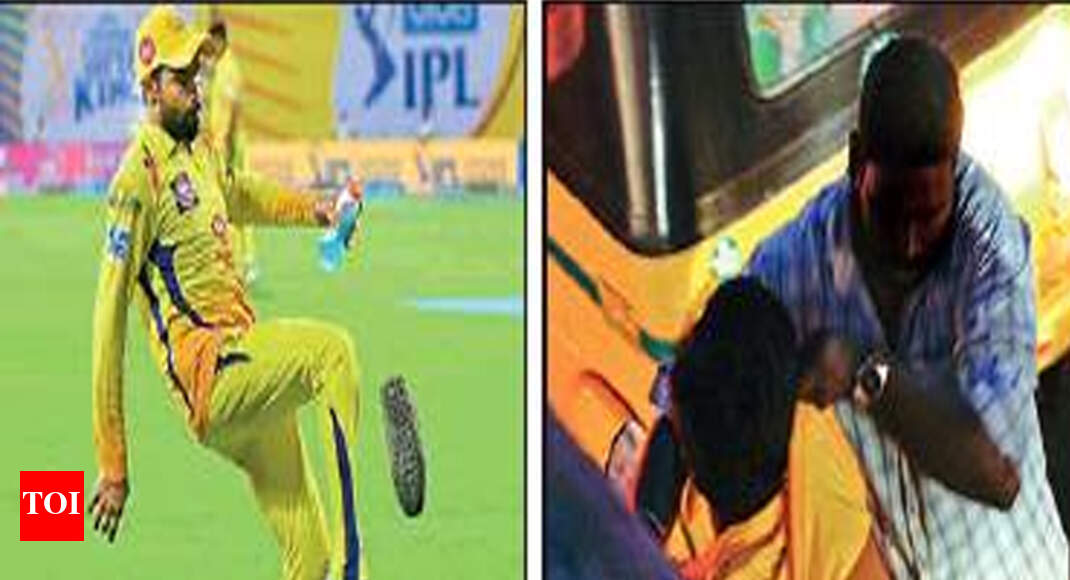 Read more…