News18 – 'Tears of Joy': Cricket Fans Get Emotional as Afghanistan Team Makes Test Debut
A day to remember.

Summary
'Tears of Joy': Cricket Fans Get Emotional as Afghanistan Team Makes Test Debut A day to remember.
Image credits: AP Photo/Aijaz Rahi / Harsha Bhogle Afghanistan embarked on a new journey in their cricket history as they made their Test debut against India in the historic one-off Test at the M Chinnaswamy Stadium on Thursday.
"It is a matter of great pride and immense pleasure that Afghanistan has chosen to play its maiden Test match with India," Modi said in a letter to the Afghan cricket team.
Here are some photos from Afghanistan's maiden Test:Afghanistan team after their getting their Test caps.
(Twitter/ICC)A close up shot of the Afghanistan Test Cap/ (Twitter/ICC)AP Photo/Aijaz RahiAP Photo/Aijaz RahiAfghanistan Cricket Board / FacebookYou can head over Afghanistan Cricket Board's Facebook page, ICC and BCCI Twitter handles for more photos.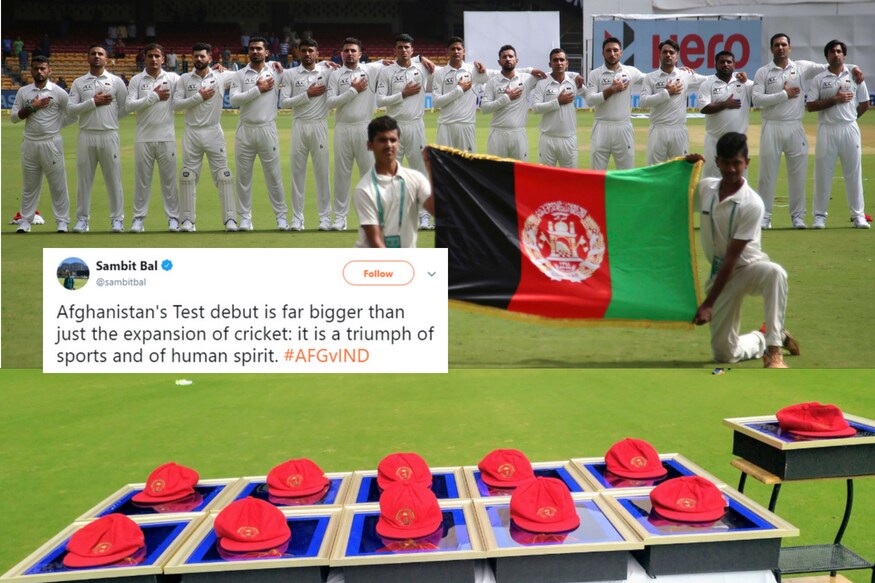 Read more…