Indian Express – By:
PTI | Chennai | Published: June 27, 2018 10:42:02 R Ashwin with chess prodigy R Praggnanandhaa in Chennai.

Summary
(Source: PTI)Having lost his ODI spot to younger crop of wrist spinners, senior off-spinner Ravichandran Ashwin has resigned himself to the fate that his comeback will solely depend on how "others perceive" his brand of cricket.
Ashwin and another senior spinner Ravindra Jadeja have lost their places to young duo of leg-spinner Yuzvendra Chahal and chinaman Kuldeep Yadav, who have done well to become automatic selections.
If I wanted to bowl a bunch of leg spin and googly, I would have done it in Afghanistan (Test)," Ashwin's answer made it clear as to where he stood.
Talking about the upcoming limited overs series against an upbeat England side, Ashwin termed Bhuvneshwar Kumar and Jasprit Bumrah's death overs as key.
While praising the fast bowling unit, Ashwin is hopeful that spinners will play a major role during the Test matches that will happen at the second half of English summer.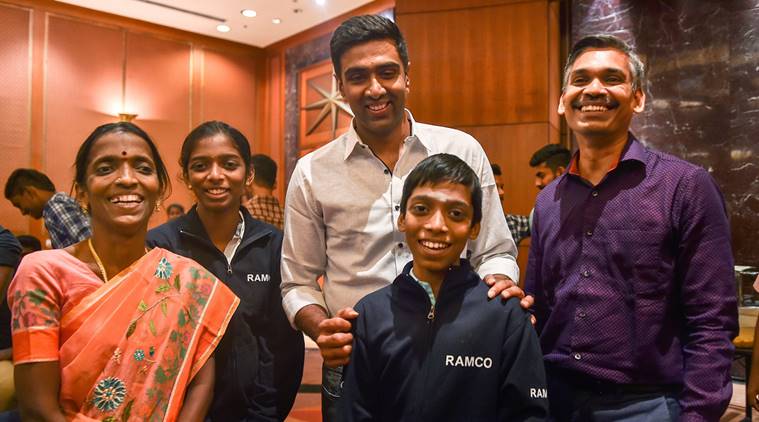 Read more…