Indian Express – Written by
Sriram Veera
| Mumbai | Published: July 5, 2018 12:54:46 Kuldeep Yadav picked up his maiden five-for for India in T20Is.

Summary
Via a clean-shaven Kuldeep Yadav, who left England gobsmacked with a wonderfully-crafted five-for on Tuesday.
The modern-day England's batsmen aren't as vulnerable mentally but the first T20, and Yadav's trickery in the recent past, are enough to create a few doubts for sure.
Goatee or not, one thing is sure, if there arises a (pitch) situation where just one spinner could play in the Tests, Indians would be foolish not to consider Yadav for that honour.
This was a mike-drop moment for Yadav: England's best batsman, fishing out in hope.
Yadav's mentor-of-sorts Brad Hogg, the former Australian chinaman bowler who he first met in IPL and has kept a close touch over the years, has always desired one tweak in Yadav's action.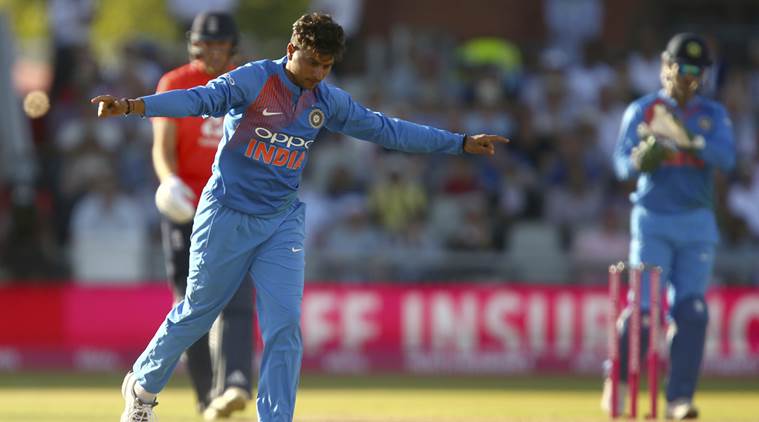 Read more…