Rediff – 'I called him the day before I made my debut.

Summary
IMAGE: Hanuma Vihari hit a half-century on debut in the fifth and final Test match against England at The Oval.
A bundle of nerves ahead of his Test debut, Hanuma Vihari said a phone call to Rahul Dravid put his mind at ease and helped him get the maiden fifty that rescued India from a difficult situation against England.
Vihari also credited captain Virat Kohli for guiding him in his Test debut.
Vihari said that he found out about his selection in the team a day before the final Test.
Vihari said his stint with Andhra Pradesh in domestic cricket prepared him for tough situations.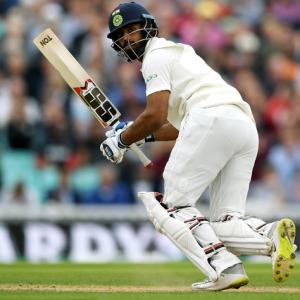 Read more…