The Age – Loading
"People think because of my relaxed nature …

Summary
"I've worked my absolute backside off for the last 10 years and really worked as hard as I can in different conditions like this and in England and other places.
Khawaja also scored a determined 85 in the first innings, combining with Aaron Finch for a 137-run opening partnership.
All up, Khawaja spent almost 13 hours at the crease with temperatures in the high 30s.
Concerns about Khawaja's ability to handle turning tracks meant he was overlooked during last year's Test series in India and dropped after one Test in Bangladesh.
Former Test wicketkeeper Ian Healy branded him "lazy" during last year's Ashes – a label that Khawaja showed to be folly with his magnificent effort in Dubai which was lauded by Pakistan skipper Sarfraz Ahmed.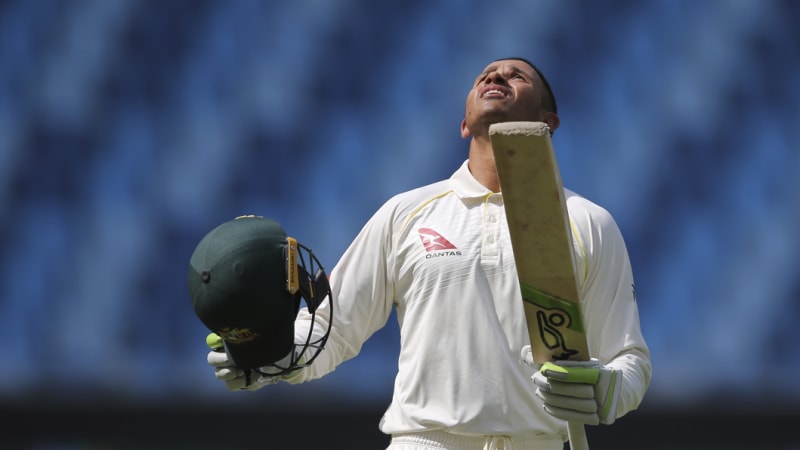 Read more…