The Guardian – 2.59pm EST
14:59
Interesting that England have gone in with so many spinners when Knight doesn't expect the pitch to spin much.

Summary
2.59pm EST14:59Interesting that England have gone in with so many spinners when Knight doesn't expect the pitch to spin much.
Updatedat 3.00pm EST2.51pm EST14:51AND WE HAVE THE TOSS: England win and will have a bowl.
2.26pm EST14:26Still no official conformation that the match is on but England have capped three players: 23-year-old left-arm spinner Linsey Smith, 20-year old all-rounder Sophia Dunkley and 21 year old slow left-armer Kirstie Gordon.
We're back in St Lucia, where England are due to take on Bangladesh – if only the weather would pull up its socks and play fair.
If it were to ruin all the games in Gros Islet, the two highest seeded teams, England and West Indies, would go through to the semi-finals.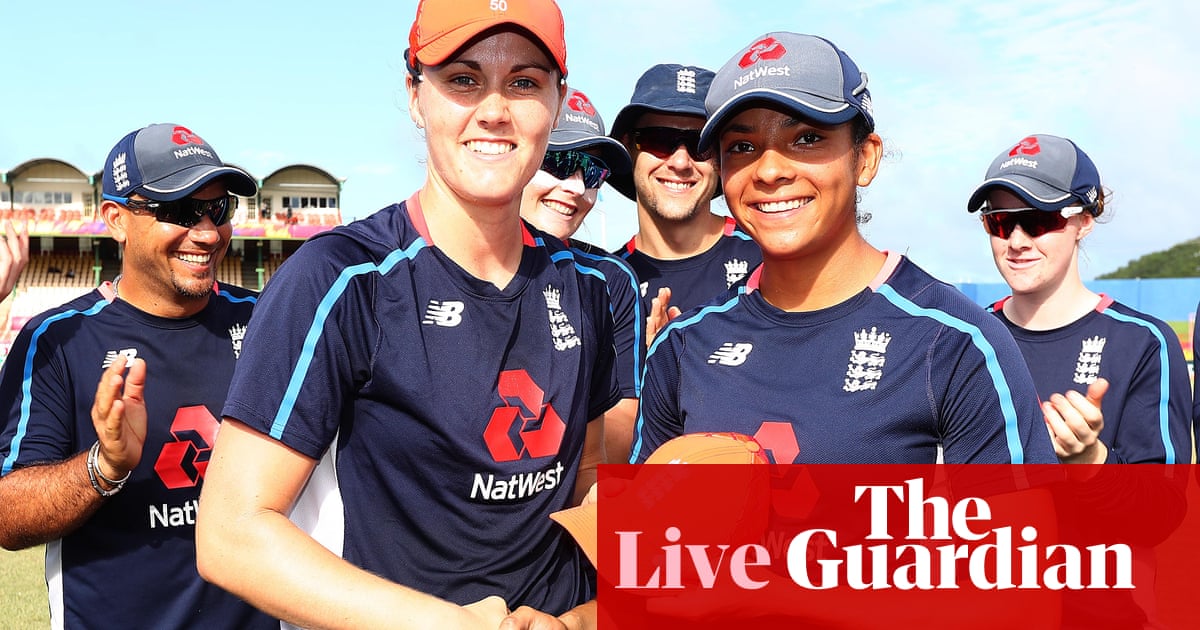 Read more…