Google News Italia (Italian) – 3.13am EST
03:13
Morning all and thanks Rob – the players are having a quick nip, and don't Sri Lanka need one.

Summary
England have stealthily moved into a strong position, with a lead of 256 on a wearing EST03:0140th over: England 157-5 (Buttler 59, Moeen 15) Buttler survives an optimistic LBW appeal after charging Perera.
Sandakan, who dismissed Ben Stokes twice with no-balls in the morning session, returns to the attack and is milked for three EST02:5238th over: England 152-5 (Buttler 56, Moeen 13) "If the batting side were given an extra DRS review every time the bowling side bowled a no ball, the captain of the bowling side would jolly quickly chivvy his chuckers into controlling their footwork properly?
Those are superb numbers, especially when you consider that most of the pitches have offered a bit to the EST02:4636th over: England 147-5 (Buttler 53, Moeen 11) Moeen edges Perera short of slip and away for four and then Buttler reaches a quietly brilliant half-century from 59 balls.
For now he is dealing in singles and has six from EST02:3734th over: England 135-5 (Buttler 48, Moeen 4) A good over from Perera, who has been by far Sri Lanka's best bowler in this EST02:3433rd over: England 132-5 (Buttler 47, Moeen 2) Moeen has had a poor series with the bat, averaging 11, though his bowling makes up for that.
Stokes was caught off Sandakan no-balls twice in the morning session; this time Perera kept his foot behind the EST02:2331st over: England 122-4 (Stokes 37, Buttler 45) Stokes reverse-sweeps Dhananjaya solidly for a couple.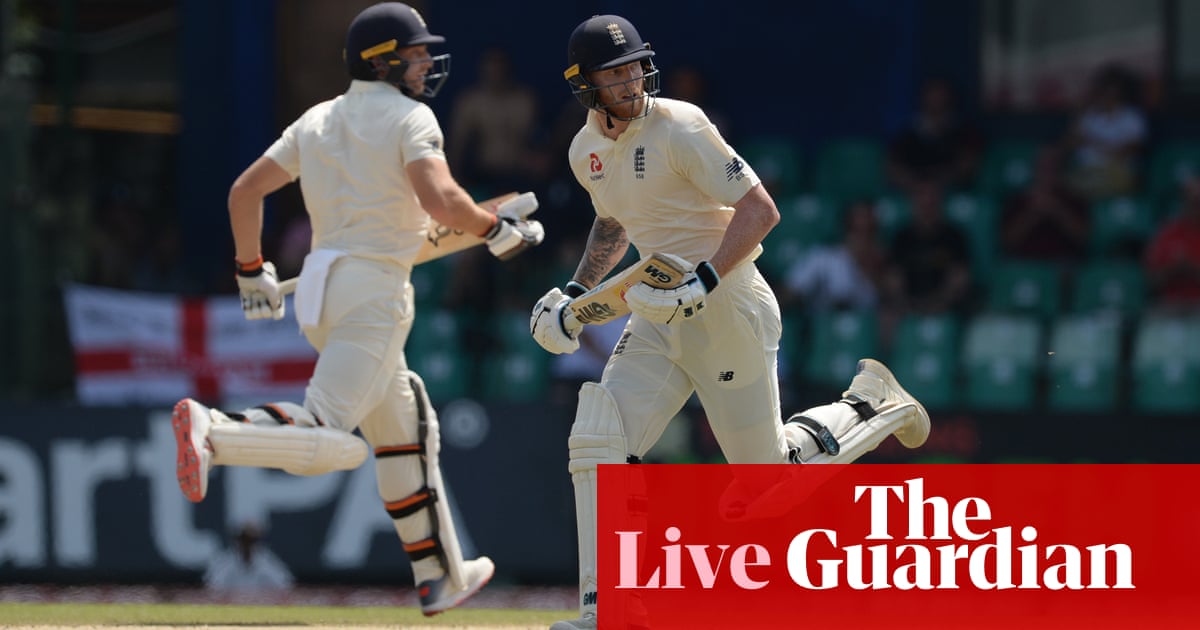 Read more…