Indian Express – India vs Sri Lanka, 5th ODI: India give Sri Lanka's den a whitewash
Updated on September 4, 2017 3:35 am
India cruised to a comfortable six-wicket win over Sri Lanka in Colombo on Sunday.

Summary
India vs Sri Lanka, 5th ODI: India give Sri Lanka's den a whitewash Updated on September 4, 2017 3:35 am India cruised to a comfortable six-wicket win over Sri Lanka in Colombo on Sunday.
Kumar, who failed to get a single wicket in the series so far, got a fifer in the Sri Lankan innings while Kohli scored a composed century to see India through.
(Source: Reuters) Bhuvneshwar Kumar was the man who got the breakthrough for India with the wicket of Niroshan Dickwella.
(Source: Reuters) Virat Kohli scored his 30th ODI ton in the process of taking India to victory.
Bumrah and Kumar, whose wickets have helped India win the series and the match respectively, chose to sit behind and see the pitch go bye from under their feet, just as how they pulled it from under Sri Lanka's feet a few hours earlier.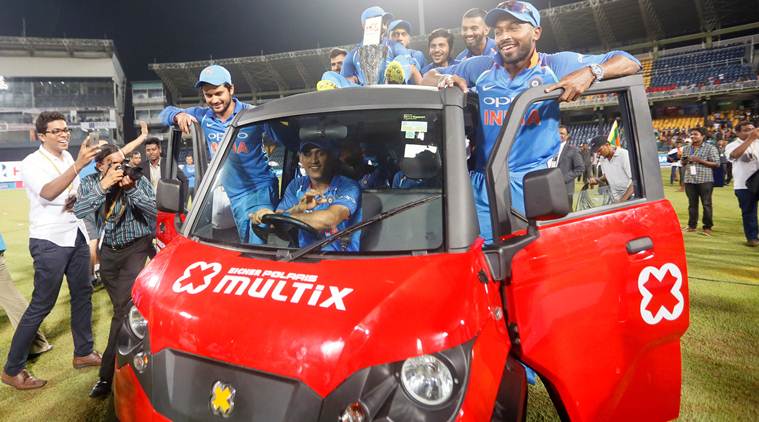 Read more…