Indian Express – By: Express Web Desk |
Published:October 2, 2017 8:05 Virat Kohli was wearing the jersey of Indian Super League side FC Goa, which he co-owns and is a brand ambassador of.

Summary
By: Express Web Desk | Published:October 2, 2017 8:05 Virat Kohli was wearing the jersey of Indian Super League side FC Goa, which he co-owns and is a brand ambassador of.
(Source: Instagram)Indian cricket captain Virat Kohli posted a message on his Twitter handle wishing the Indian team all the best for the upcoming FIFA U-17 World Cup.
"Our Under-17 boys are taking part in the FIFA U-17 World Cup which starts on October 6," said Kohli in the video, "Their first match is against Team USA.
Kohli himself has had some success in the age group level as he has led the Indian U-19 cricket team to the 2008 World Cup title.
The upcoming U-17 World Cup is the first ever FIFA tournament to be held in India.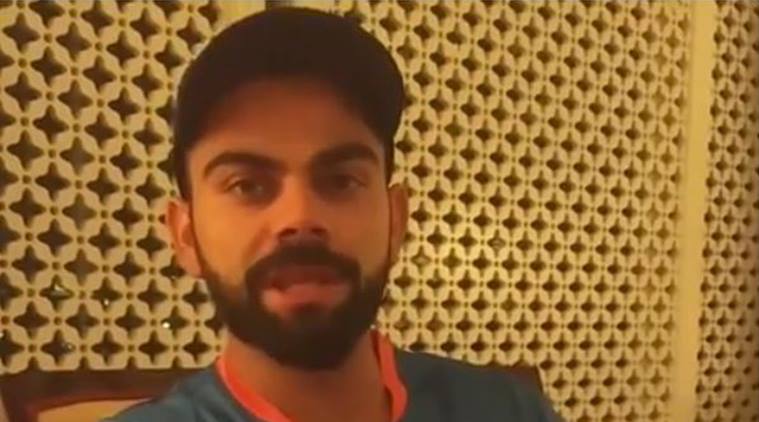 Read more…