Indian Express – By: Express Web Desk |
Published:November 5, 2017 6:40 MS Dhoni is a part of Virat Kohli-led Indian team that is facing New Zealand in three-match T20I series.

Summary
By: Express Web Desk | Published:November 5, 2017 6:40 MS Dhoni is a part of Virat Kohli-led Indian team that is facing New Zealand in three-match T20I series.
(Source: AP)India skipper Virat Kohli has rubbished stories suggesting a rift with former skipper MS Dhoni and instead suggested that the two share a strong bond among themselves.
"When I recollected this incident and told MS about it, he started laughing and this was happening as the match was on," Kohli said.
Talking about other players in the team, Kohli described all-rounder Hardik Pandya as an "entertainer".
This is Shikhar Dhawan for you," Kohli said.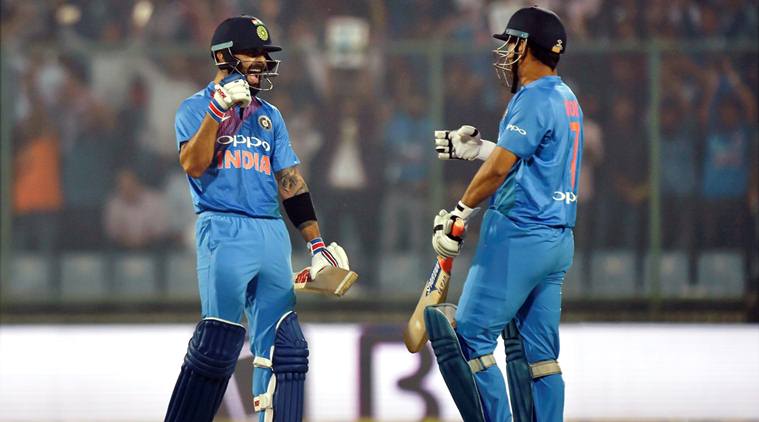 Read more…