Indian Express – Written by Sandeep Dwivedi
| Centurion | Published: January 14, 2018 1:05 Between the harebrained runouts of Hashim Amla and Vernon Philander, Ravichandran Ashwin sent Quinton de Kock back for a golden duck.

Summary
(Source: AP)LAST YEAR, during South Africa A's tour to India, Adrien Markram spent 10 days at the MIG ground at Bandra in Mumbai, learning the art of defending and scoring against the turning ball on brownish grassless tracks.
Markram would have never thought that those 10 days in Mumbai would come in handy while batting at home in Centurion, a venue famous for bounce and favourite among the pace bowlers fraternity.
While the world has come to expect Amla's heroics when chips are down; Markram has enjoyed the same confidence in his skills in South Africa for some time now.
And the day he led South Africa to the u-19 World Cup title in 2014, it was too tempting for this nation to see Markram not just as the Next Big Batting Star but 'The Redeemer' himself.
All of South Africa's biggest cricketing heroes have brought home depression, Markram was the first to bring a smile and shining silverware.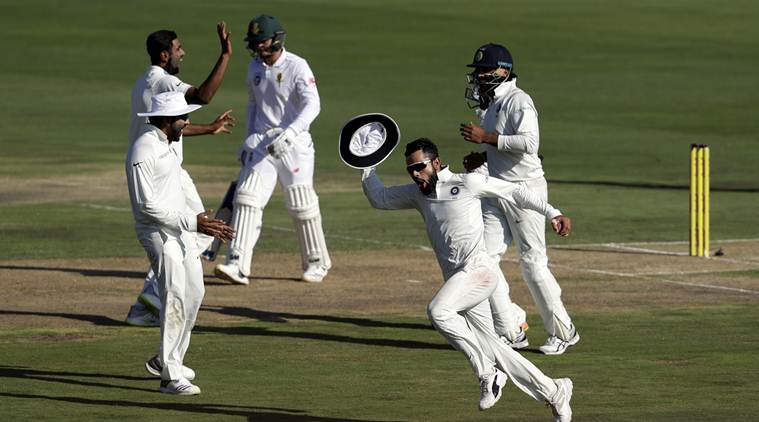 Read more…