BBC – Highlights: Pakistan dominate as England collapse for 184
Clearly England did not bat well on the first day of the first Test against Pakistan.

Summary
Highlights: Pakistan dominate as England collapse for 184 Clearly England did not bat well on the first day of the first Test against Pakistan.
England, though, wanted to bat because of concerns about how dry the pitch might become later in the match – remember when Moeen Ali spun out South Africa here last summer?
Joe Root chose to bat but his team were soon 43-3It is still possible captain Joe Root made the right decision but, if England are to win this Test, they are going to have to do it the hard way.
Michael VaughanFormer England captainAfter all the talk of moving on from a difficult winter, of a different era and the excitement of a new batting order, it was an awful start to the summer.
The first day at Lord's was a time for England to be attritional.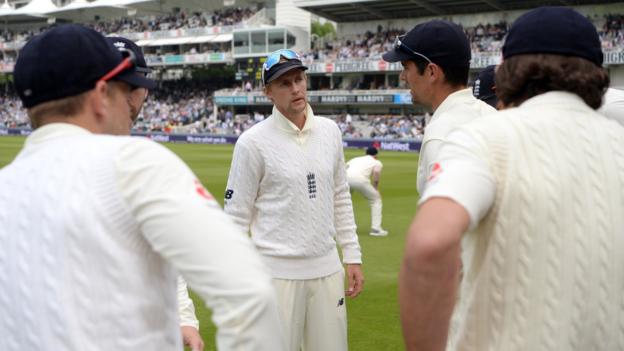 Read more…