Rediff – 'Right now, my focus is on Test cricket.

Summary
He believes that being overlooked for the limited overs leg of the UK tour will give him more time to do his homework for the five-match Test series against England, starting on August 1.
I will get good amount of time for the Afghanistan Test and after that for the England tour," Rahane said in Mumbai on Monday.
Rahane says his full focus is on Test cricket and the axing from the limited overs team is not bothering him.
Pakistan may have walloped England inside three and half days in their first Test at the Lord's but that doesn't mean India will have it easy when they embark on their gruelling five-Test tour of the Old Blighty, feels Rahane.
Before the England Test series, Rahane will be leading India against Test debutants Afghanistan in the historic one-off Test in Bengaluru, starting June 14.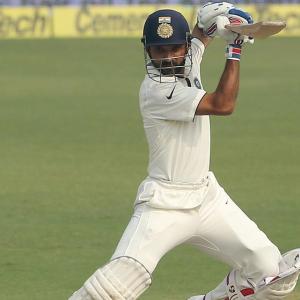 Read more…