Sportskeeda – PKL Auction 2018: Monu Goyat surpasses Sunil Chhetri to become highest paid non-cricket Indian athlete in any franchised-based league
Monu Goyat's remarkable rise has now seen him climb above Sunil Chhetri.

Summary
PKL Auction 2018: Monu Goyat surpasses Sunil Chhetri to become highest paid non-cricket Indian athlete in any franchised-based leagueMonu Goyat's remarkable rise has now seen him climb above Sunil Chhetri.
News 30 May 2018, 22:50 IST Monu Goyat in action against the Haryana Steelers, a team he will represent in Season 6.
The Pro Kabaddi League's continuous growth was yet again quantified as the Haryana Steelers broke the bank to secure the services of talismanic raider Monu Goyat, who was bought for a whopping sum of Rs 151 lakh, quashing the previous highest record held by Rahul Chaudhari, who was bought for Rs 129 lakh by the Telugu Titans only a couple of minutes prior.
With the bid of Rs 151 lakhs (or Rs 1.
The heart of the MatterMonu Goyat, at the back of impressive performances at the national level and in the Pro Kabaddi League last season, was picked by the Patna Pirates ahead of the fourth season and since then, the Services raider has impressed with 265 points from 39 matches.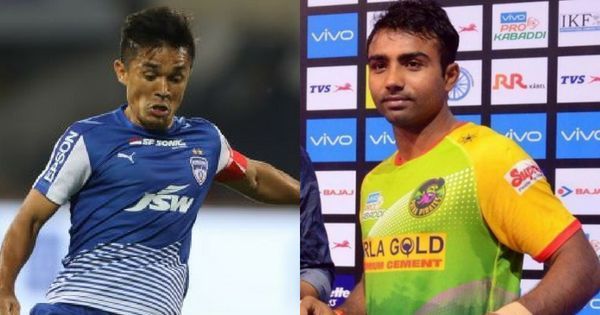 Read more…