Rediff – IMAGE: Kevin Pietersen during the 6th M.A.K.

Summary
India is still not comfortable with the idea of playing day-night Tests, but former England captain Kevin Pietersen today made a strong statement when he said that pink ball matches is the only way forward to save the game's traditional format.
Pietersen stated that marketing Test cricket is the need of the hour for the custodians of the game.
Pietersen said entertainment value of Test cricket needs to be increased.
"Because, having played every form of cricket in every corner of the cricketing globe, I remain 100% convinced that the five-day Test remains the supreme form of the game," Pietersen stressed.
Further emphasising on his point, Pietersen said T20 may be ruling the roost but it is Test cricket which eventually showcases the character of a player.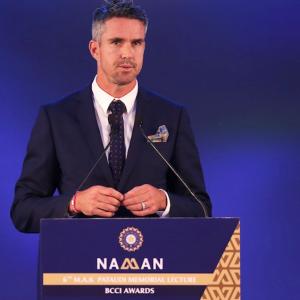 Read more…