Times of India – BENGALURU: Hand on his heart and tears in his eyes, 22-year-old Anees Haleem sang the Afghanistan national anthem.

Summary
When they last visited home, they came prepared with flags of different sizes.
Our team has played international cricket in other formats, but Test cricket is the real deal.
We grew up watching other countries play Test cricket, to see our team now in whites is a special feeling."
Bengaluru has a 100-member strong Afghan community but only about 20 made it to the stadium on the opening day with most of them having retuned home for their annual vacation which began earlier this month.
Given the trouble back home—there was a terror attack yesterday (Wednesday) as well— cricket is one thing that brings a smile on our face," pointed out Kabul-born Suliman, a BSc student at Brindavan college and an ardent Mohammad Nabi fan.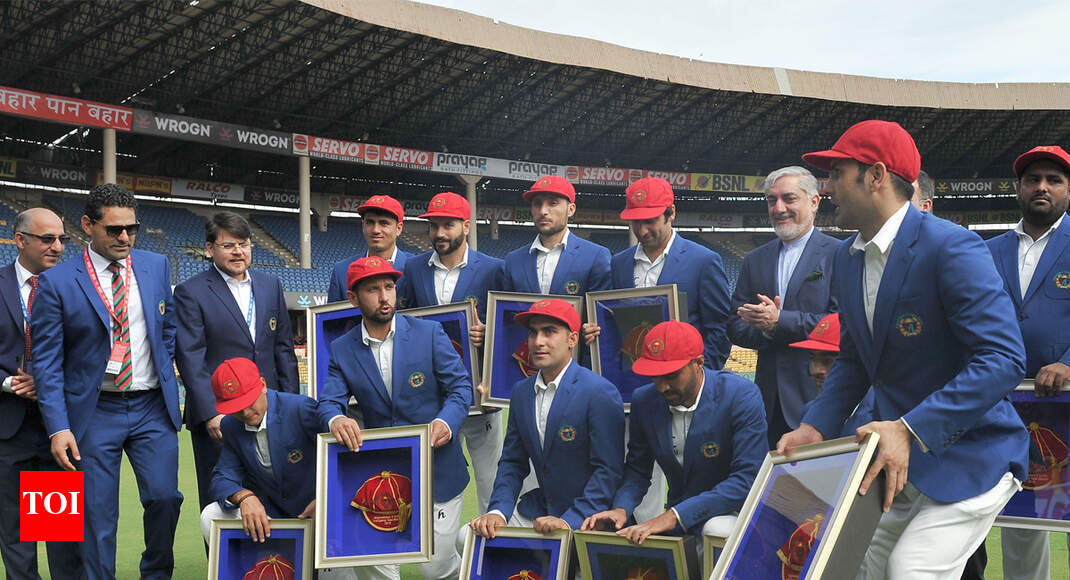 Read more…