FirstPost.com (India) – Kabaddi's India-Pakistan rivalry could make for a thin book.

Summary
Here's how the big clashes so far have panned out:The 90s With kabaddi arriving at the Beijing Asian Games 1990, India's first-ever encounter with Pakistan gave a sign of things to come, India winning 48-13 and going on to win their first ever kabaddi gold.
It was in Bangkok 1998 when future Arjuna awardees Raju Bhavsar (now a TV expert during the league), Ram Mehar Singh (the man behind Patna Pirates' success) and other present day coaches such as BC Ramesh and C Honappa got India a 17-9 win over Pakistan and another gold.
In fact, at Busan 2002, India trampled Pakistan 37-7 and bagged another gold.
Finally, at Incheon 2014, the first Asian Games after the PKL wave (and hence probably the most watched), Rakesh Kumar's India defeated Pakistan 23-11.
A formidable India, studded with PKL heroes, last met Pakistan at the Asian Kabaddi Championships in November last year, and the record remained intact with skipper Ajay Thakur leading India to a 36-22 win in the final.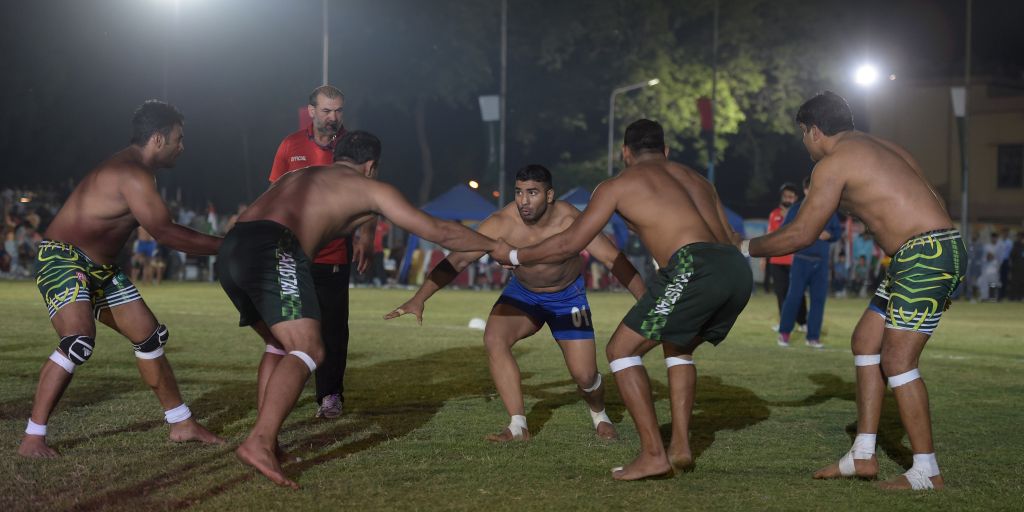 Read more…