The Guardian – As anticipated the spinners prevailed.

Summary
Adil Rashid and Moeen Ali – or should that be Merlyn Ali, given that he took the vital wicket of Virat Kohli – stifled India's middle order so that England won comfortably by 86 runs.
With the bat England delivered one of their more pragmatic performances mainly because Root scored most of the runs.
So there were no histrionics but there was a nasty little parallel: when Hussain hit 115 out of England's 326 for eight 16 years ago, India managed to knock off the runs with three balls to spare.
Four overs later Roy's slog sweep terminated in the hands of deep mid-wicket and England seemed to be succumbing, lemming-like, to the mystery spinner again.
This is not much of a concern in the case of Buttler, but the old Stokes magic is proving elusive on the evidence of his brief innings at Lord's and his long vigil at Trent Bridge.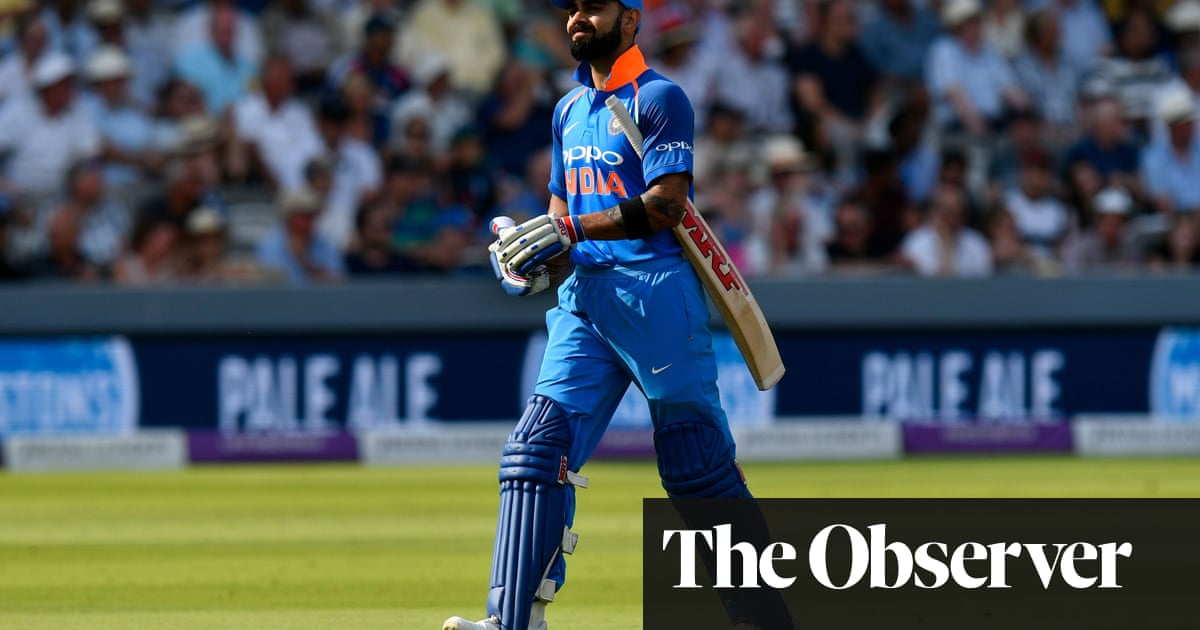 Read more…