The Guardian – In France they call it an English Goodbye, the kind of goodbye where a guest at a party slips off discreetly without saying a word to avoid the protracted business of hugs and kisses and handshakes.

Summary
On a still September day in south-east London Alastair Cook was offered whatever the opposite of this is, the English Top Test Run-Scorer's Goodbye, a goodbye so prolonged in its successive ovations there would be members of the crowd leaping to their feet in their sleep tonight at the muscle memory of that warm and surely unprecedented farewell.
At the centre of all this was The Ovation, the one that surged around this low-rise bowl like a breaking wave 15 minutes before lunch as Cook scored the runs that took him to a farewell hundred in his final Test innings.
Finally, with Cook on 96 a ball from Ravindra Jadeja was clipped to Bumrah for a single, then transformed into the moment of the Test match summer by a terrible throw back to the bowler's end that scudded off to the boundary across the hard dry square.
Cook stood waving his bat, a batsman's salute that became a wave goodbye, though in Cook fashion this was a slightly scratchy kind of wave, a wave off the pads for one.
As the players waited to resume, the ovation refused to die, drawing a grin and a shrug from Cook and another wave, an undemonstrative man taking a genuine pleasure in the moment of valediction.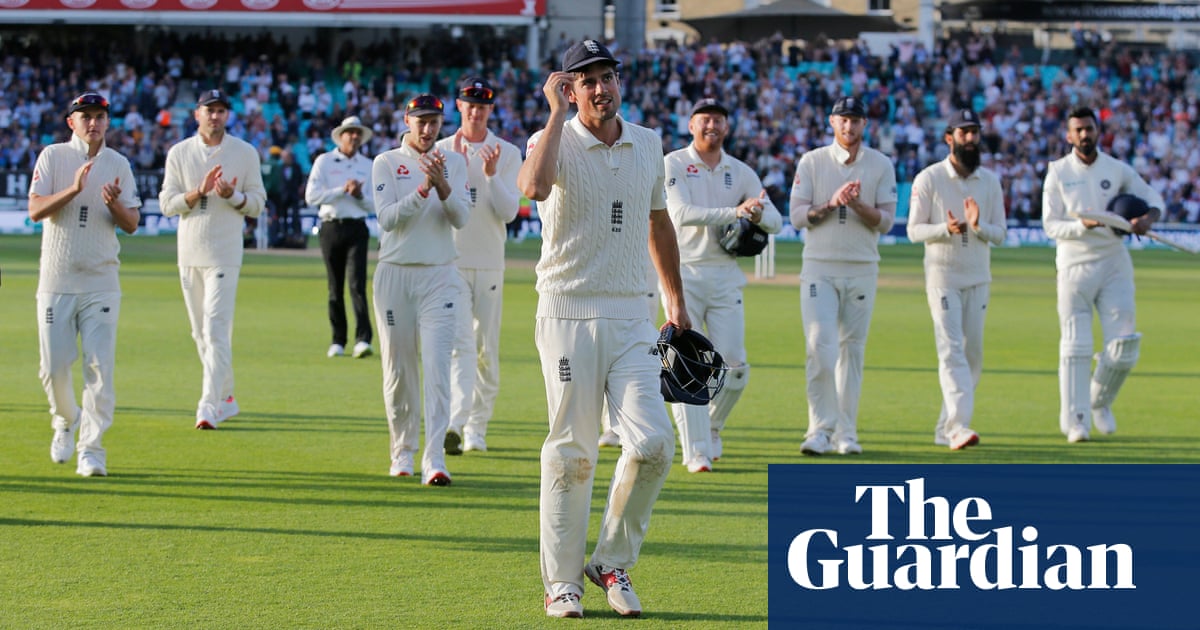 Read more…