Rediff – 'When I entered the Indian team's dressing room, I discovered that there was a divide in the team, like a wall in between two groups of players, there were two teams within one.

Summary
Sanjay Manjrekar played with great distinction for Mumbai and India in the 1990s, but it is clear he is unhappy that he played in the particular era of Indian cricket in which he did.
'Post 2000 in the leadership of Ganguly and a foreign coach, a much brighter phase of Indian cricket began, India played the way I had wished throughout my playing career,' Manjrekar notes in the ninth Dilip Sardesai Lecture which he delivered at the Cricket Club of India in Mumbai, October 1.
'Dhoni brought calmness into Indian cricket, under Dhoni India started winning tight games, and critically started chasing better with the captain himself leading by example,' Manjrekar states in the lecture, which we are honoured to present here, in text and video form, in two parts.
For a young 12-year-old with dreams in his eyes of playing for India, the path was well laid in Mumbai, you represented your school and your very first steps into serious cricket were to play in the Giles and the Harris shield.
To make matters worse, my last years as India cricketer were spent in the dark cloud of match fixing, I saw my fellow players get bans and after that there was an understandable nagging suspicion about Indian cricket and the integrity of the Indian team.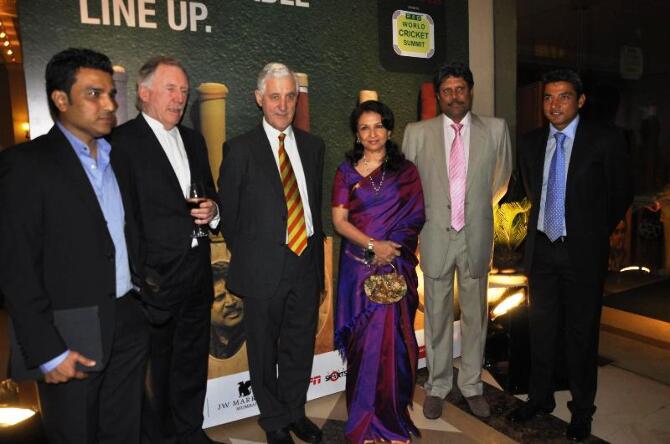 Read more…