Rediff – 'Why do such a disgraceful and low act like that tonight?

Summary
Ravichandran Ashwin says his 'Mankad' dismissal of Jos Buttler in the Indian Premier League (IPL) on Monday was not against the spirit of the game despite the run out sparking a chorus of disapproval from fellow players and pundits.
"I think we'll leave it up to the IPL fans to decide if that's the kind of things they want to see, and we'll leave it up to the cricket world to judge R Ashwin's actions tonight," Upton said.
Former Australia spinner Shane Warne said Ashwin had committed a "low act".
(Ashwin) had no intention of delivering the ball …
England limited overs skipper Eoin Morgan said Ashwin had set a "terrible example" for young players, while former England skipper Michael Vaughan suggested the rules should be changed.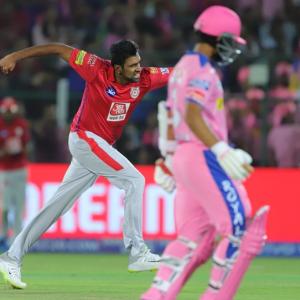 Read more…