The Guardian – 4.23am EDT
04:23
Preamble
At the risk of sound parochial, you've got to love Eoin Morgan's brave, young England side.

Summary
4.23am EDT04:23PreambleAt the risk of sound parochial, you've got to love Eoin Morgan's brave, young England side.
In deliberately losing to Sri Lanka, they have, in one fell swoop, revitalised their home World Cup.
If they beat Afghanistan today, then India and Pakistan as well, they are through – provided Sri Lanka lose to South Africa, West Indies and India, and England only beat one of Australia, India and New Zealand.
They have plenty of batting, canny bowling, and in Shakib al Hasan have an absolute star.
Afghanistan, meanwhile, are 0 and 6, but just the other day gave India an almighty fright.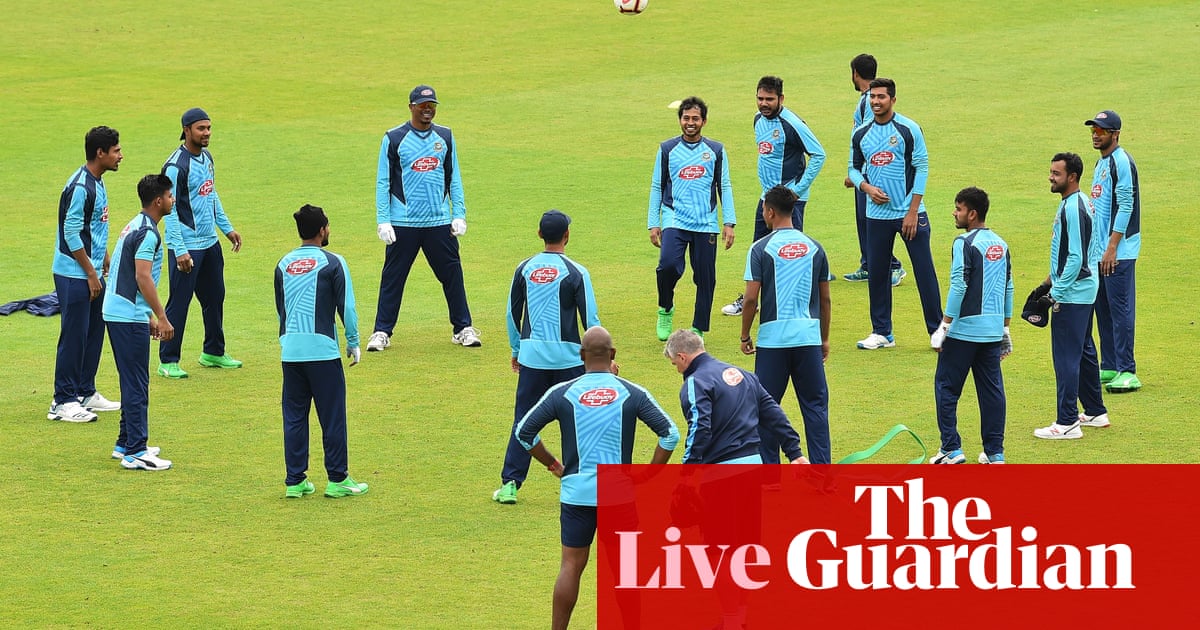 Read more…